Sheerline Roof Lights
Introducing the S1 Lantern. The UK's most secure, sustainable and stylish roof lantern.
Flood your home in light with Sheerline's ultra secure, thermally efficient lanterns
Choosing the right roof lantern for your home is an important decision. They should let in the maximum amount of light, yet keep heat in your home and would be intruders out. Letting you enjoy more natural light and amazing night time views of the stars, while bringing a sense of space and tranquillity to your home.
Ultra low line aesthetics give a stylish architectural appearance, enhanced with hardwearing powder coated aluminium inside and out. Security is also built into the heart of every S1 lantern, helping protect you and your home.
A wide range of styles and sizes
Sheerline aluminium roof lanterns are available in a choice of 10 styles from square 'pyramid' designs to grander options suitable for larger 'orangery' style installations.
Maximum sizes range from 2.4 up to an impressive 6m long, all set at a 25˚ pitch and all weather rated for the whole of the UK.
S1 lanterns also feature an integral LED light channel around the perimeter of the roof – giving you an easy way to add mood lighting and add the final touch of individuality to your interior.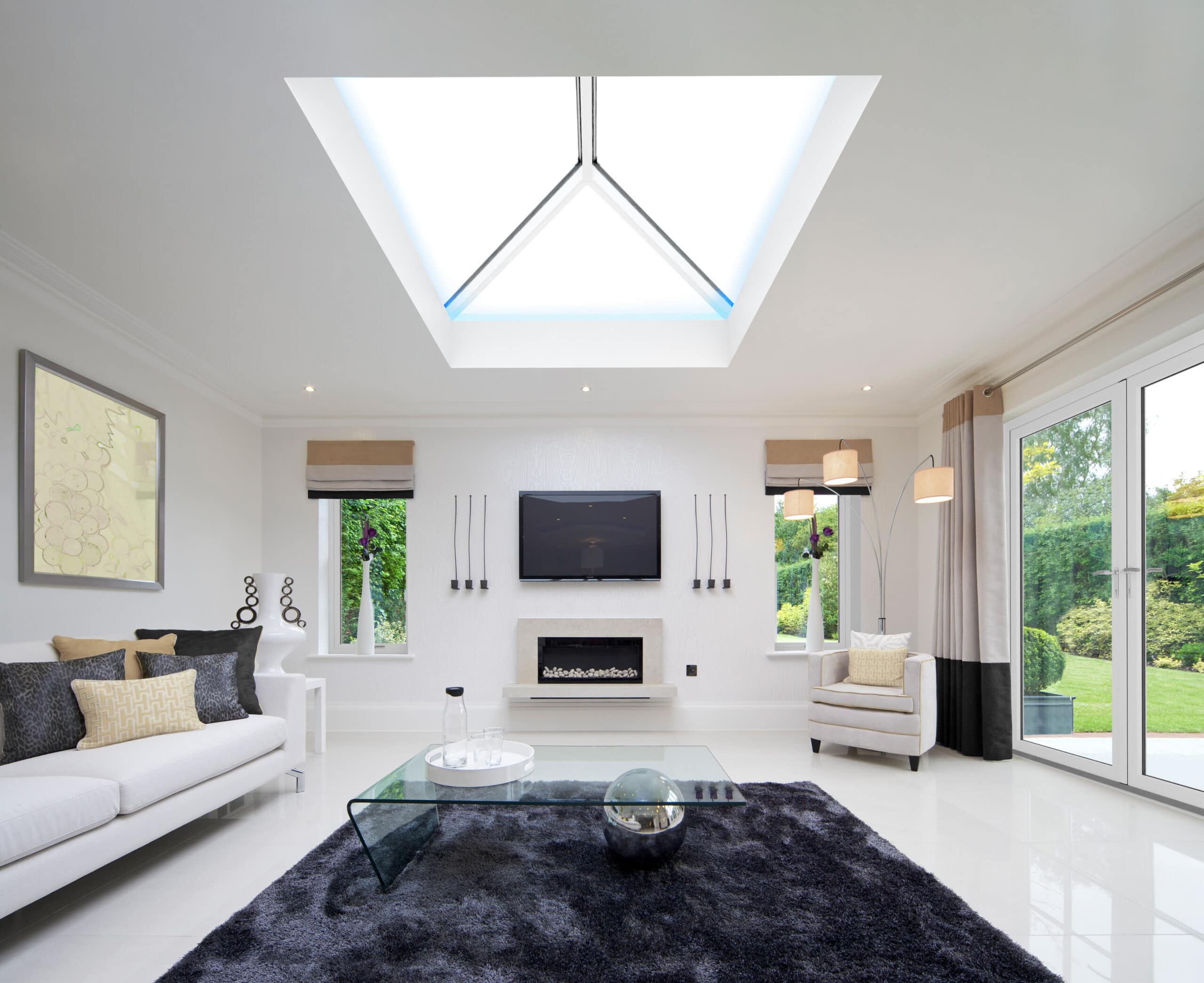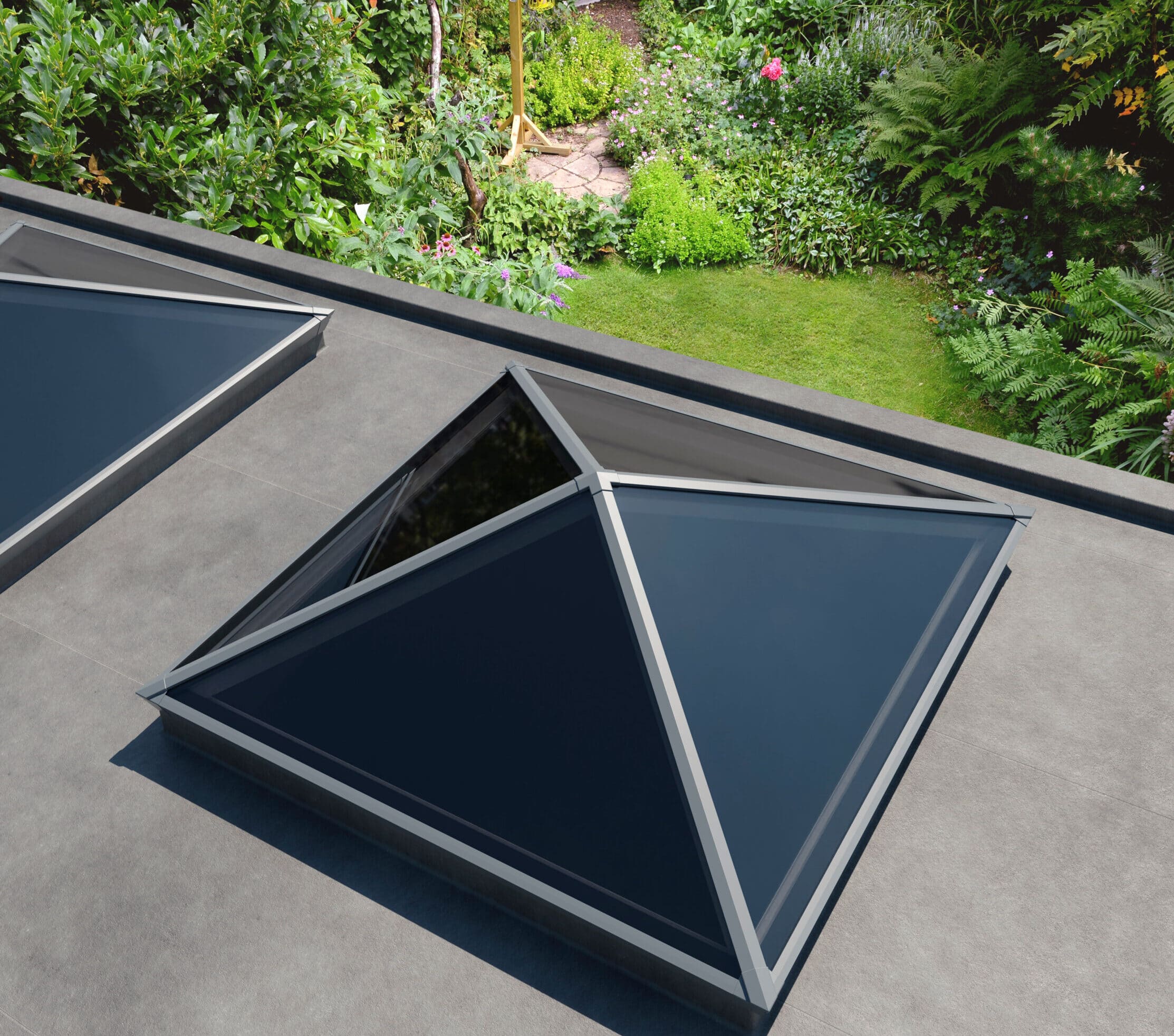 Great looks from every angle
Slim, consistent 50mm rafter, hip and ridge sightlines maximise the light flooding into your home, creating bright, airy interiors and banishing gloom. The S1 lantern also features ultra low line aesthetics so rafter and hip top caps sit close to the glazing level on the exterior, creating a sleek modern look.
Completing this refined architectural appearance Sheerline's corner and rafter end caps run perfectly in line with the perimeter of the lantern, so no unsightly angles jut out to spoil the perfect lines of this outstandingly beautiful high-performance aluminium lantern. Leaving you with the ideal balance of understated refinement, contemporary looks and exacting quality standards.
Keeps you and your home safe
The innovative construction of the S1 system eliminates the security weaknesses of traditional lantern designs. Features such as anti-tamper screws, enclosed anti-tamper glazing, security tape and Sheerline's patent pending glass lock, alongside Sheerline's unique high security ridge end, ensure there isn't an easy way to enter your property via your flat roof lantern.
All of these innovative features combine to make Sheerline's S1 system the UK's most secure aluminium lantern roof.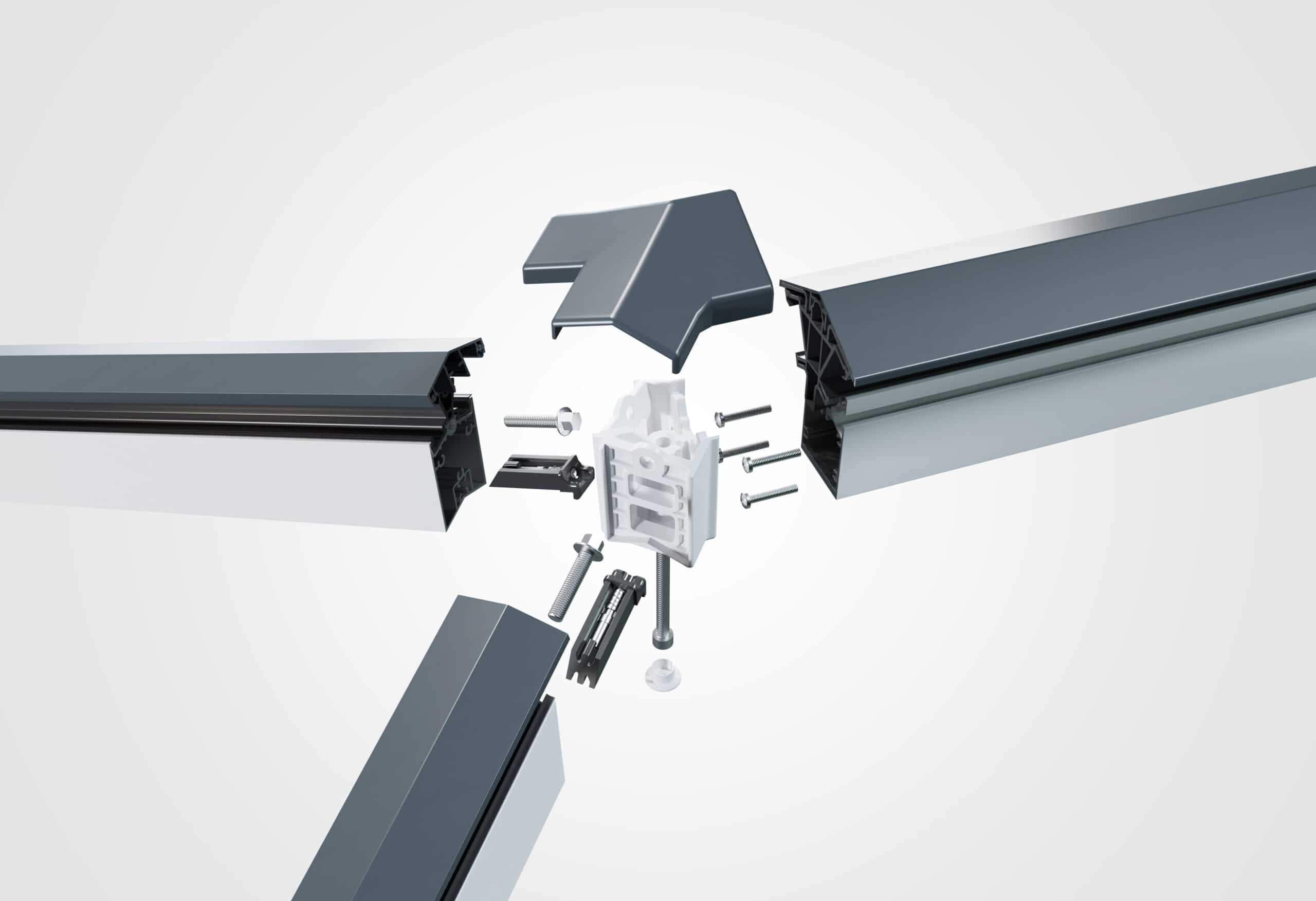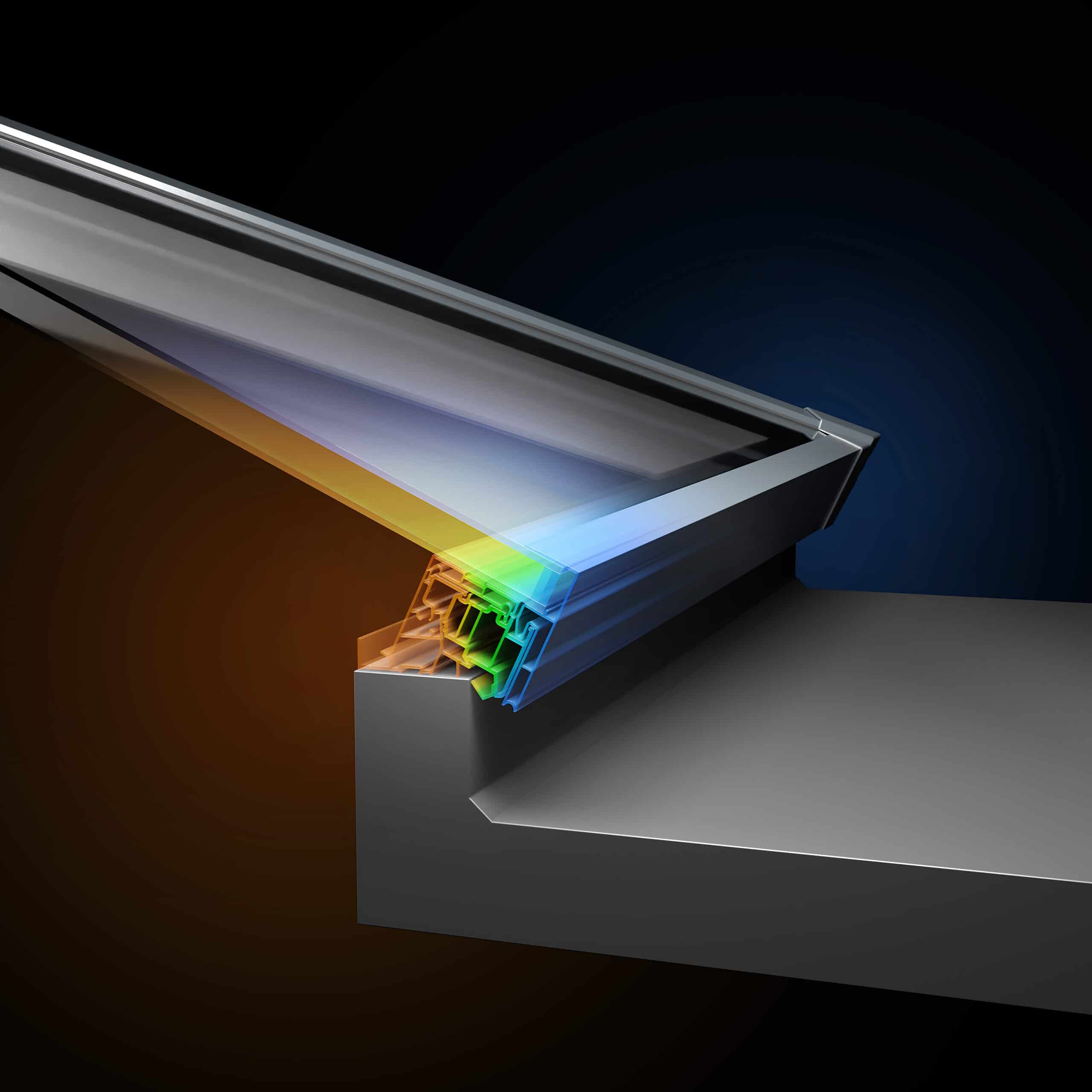 Protection from the elements
Whatever the weather Thermlock® technology helps keep you comfortable and heating bills lower.
The S1 lantern combines aluminium's clean lines with exceptional thermal performance and features Sheerline's innovative Thermlock® multi-chamber technology to keep you and your property well insulated against the worst of the UK weather.
This coupled to high performance 28mm glazing means Sheerline's lantern roofs offer class leading thermal performance, far superior to traditional polyamide systems based around 24mm glazing. A unique co-extruded perimeter seal also ensures draughts and rain are kept safely outside. 28mm glazing also allows acoustic dampening glass to be fitted if required.
Sheerline lanterns are available in three standard powder coated colours, pure white, anthracite grey, and jet black, with the option of choosing a different colour for the interior to help you create the look that is perfect for your property. Bespoke colours can also be ordered to accent, or match your particular project requirements.
Contact us today to discuss your requirements.