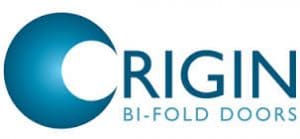 Twsplastics can supply an Origin Window or Door that is completely a bespoke product, thats tailored to your opening size, choice of colour scheme, finish and accessory requirements. Twsplastics are proud to present the Origin range of Bi-folds, Corner, French, Single and Residential Doors.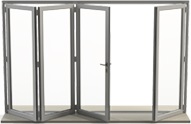 Safety First
A unique set of safety features
It is so important that safety and comfort is top of the list in your home with children around , home owners want to feel that they're children are not going to come to any harm operating the doors .That's why Origin's Doors have a feature of a special safety system to keep the whole family safe. This Special feature include`s finger safe gaskets to prevent injury of trapping. Also thoughtful threshold designs for easy disabled access also strong magnets to hold the doors in place to prevent them from slamming by through drafts and wind .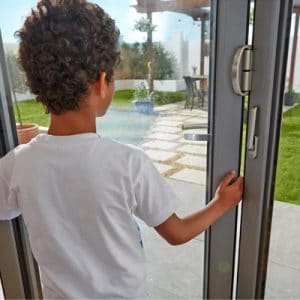 Swift & smooth
It's as simple as that
With a gentle pull, one can create additional new living spaces which seamlessly adjoins your indoor and outdoor living spaces to maximise the space and the view. This smooth operation is due to the ultimate in free-glide roller systems which makes the sliding the doors open and close effortlessly.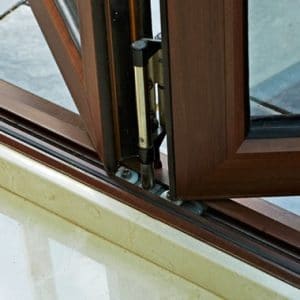 Low Threshold
The low threshold design allows for even level floor finishes inside and outside the home, making the transition between each space seamless and creating a stunning sense of space.Weathered and non-weathered thresholds are available so you can order the most suitable option for your home.The ultimate beauty of bi-folding doors is that they can transform a home by creating an expanse of space between the indoor and outdoor areas, which lets natural light flood into the home. By removing the barrier between the inside and out, these doors can release the potential of your home.
Optimum 
Security
Our Origin Bi folds has unique 8 point locking system which conforms to all the latest security standards.Our Origin Bifolds feature`s a chamfered 20mm linear bolts which provides a smooth operation when engaging the lock.The locking mechanism features linear bolts, this combined with deep throwing 25mm high security hooks with strong hinges, will give maximum compression to ensure that the bi fold doors are as weather resistant and secure as possible.
Deep throw hook locks and anti-lift bars top and bottom

Large shoot bolts at the top and bottom

Eight point locking system

High security lock

High security hinges

High security frames