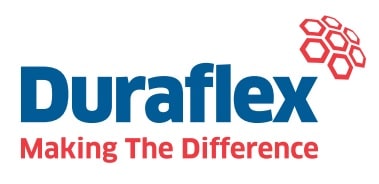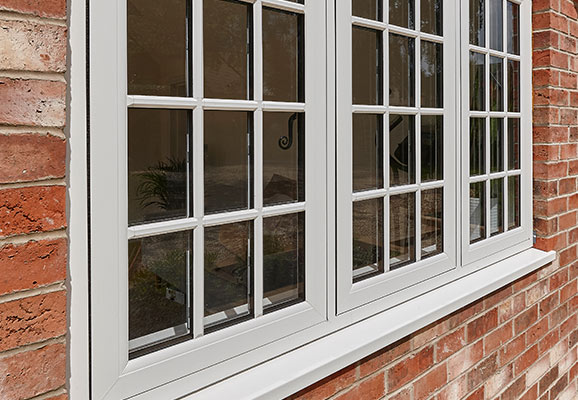 The Duraflex 70mm Window System
The Duraflex multi-chambered range of profiles ensure the ( Diamond Suite ) will deliver a high energy rating and U-Values that you demand & require to keep your home warm. It has been carefully designed & manufactured to negate the need for reinforcing hence saving both fabrication time and reducing stock-holding, making the Diamond Suite the obvious choice for todays' fabricator & installer. Duraflex profile has pre-inserted Q-Lon weather seals as standard. Regarded as the world's best sealing gasket, with thanks to its high performance right across a wide temperature range, its thermal, acoustic and recovery properties, all of which are backed by a lifetime guarantee.
Advanced, Multi-Chamber Performance
The introduction of our advanced 5 chambered profile has further increased the thermal efficiency of the
Diamond Suite, allowing band A++ to be achieved and a U-Value as low as 0.8. All of the Diamond Suite
profiles are available in both Bevelled and Featured options, allowing both traditional and contemporary
styles and designs to be achieved. Together with our range of foils, these options give the consumer the
ultimate choice in aesthetics without compromising on performance.
Features
Choice of 4 outer frame heights 46mm, 58mm, 68mm & 85mm
Choice of 3 transom widths 63mm, 72mm & 86mm
5 multi chamber outer frame & sash options
Outer Frame options are Featured & Bevelled ( bevelled only white available )
Fully welded construction
Rebated & flush sash options available
High performance Q-Lon weather seals
Signature white on a non lead Upvc profile
Featured Outer Frame there are 11 Grained foil finishes, White Foil, Cream,
Light Grey, Slate Grey, Anthracite Grey, Black Brown, Chartwell Green, Agate Grey ( painswick )
Irish Oak, Golden Oak & Rosewood, All available with white on the inside
Glazing options up to 44mm Triple Glazing
U-values to 0.8W/(m2k)
Yale Stainless Steel friction stay hinges 10 Year Guarantee BBA Approved
Choice of 3 Shoot Bolt systems ERA Extreme 1 & 3 Also Yale Rapide Locking all conforming to PAS 24
Push to open casement handles with choice of colours, non locking & monkey tail style also available